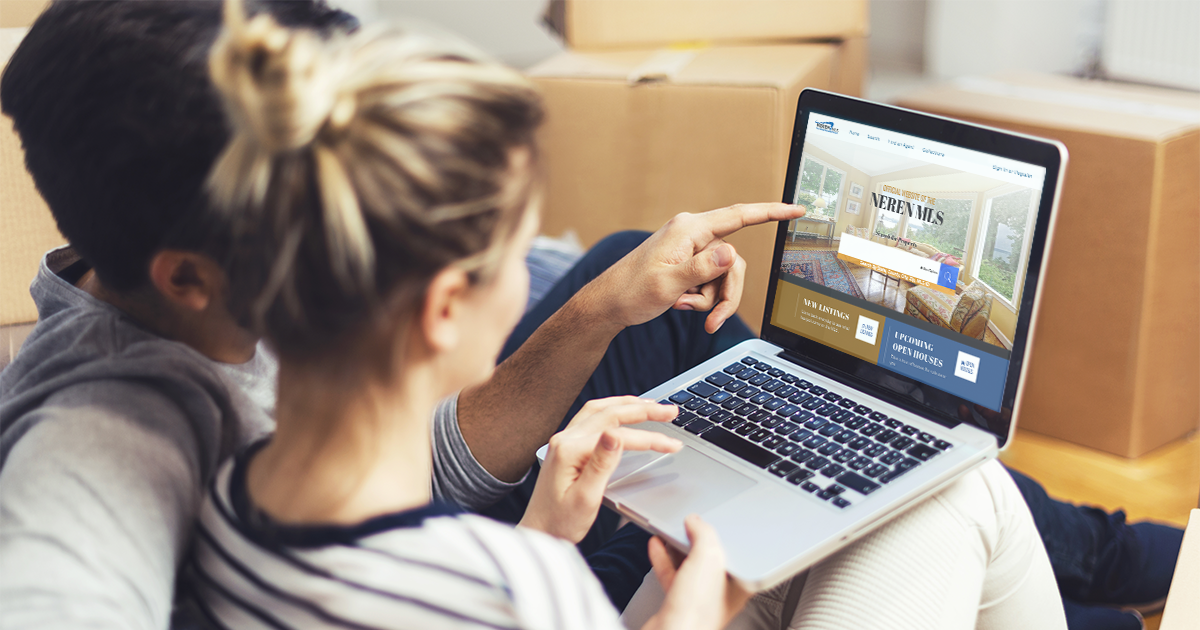 In our "Real Estate Terms" series, we take a look at some phrases, acronyms, and concepts that NH home buyers and sellers will commonly come across while traversing the real estate market. This week we will be taking a look at the NH Multiple Listings Service; NEREN MLS. Knowing terms such as this will help give you the extra knowledge you need when starting your real estate journey.
NEREN
NEREN is an acronym for New England Real Estate Network, formerly known as NNEREN, Northern New England Real Estate Network. They are a group of 24 Realtor® Boards located in New Hampshire, Vermont and Massachusetts. These Boards each own shares in the company which runs the MLS. Their purpose is to provide a Multiple Listings Service for Realtors® in New Hampshire and Vermont, with listing coverage also extending into Maine and Massachusetts.
The NH MLS, NEREN is only accessible to licensed Realtors® who are members of one of the 24 real estate boards mentioned above. There are additional levels of qualifications and continuing education expected of those who seek access to the MLS. In addition, there is a publicly accessible home search website nneren.com.

MLS
So, what is an MLS? MLS stands for Multiple Listings Service; which is a massive database of current properties listed for sale and lease, which is updated in real time and has up-to-the-second accuracy. These include residential properties, commercial properties, and multi-family homes, among many others. It also contains historical data and statistics from prior sales, leases, and market information.
All this data is disseminated by Realtors®, and it is imperative that these listings be kept updated and accurate at all times. This helps maintain transparency and fair transactions. The public information from this database is what you see when you explore the popular home search websites like Realtor.com and Zillow. This information is often delayed in reaching consumers from initial input into the system.
So, for example, your RE/MAX agent who is helping you in your home search will not only most likely be notified about new listings in New Hampshire before the general public; they will also be able to look into current and historical disclosures made about the property. Has the roof leaked? Was there ever any structural damage? These are all critical advantages you get by choosing a Realtor® who has access to the New Hampshire MLS.
Origin of The MLS
The concept of the multiple listings service dates all the way back to the 1800's. Real estate brokers would congregate at their local associations and discuss the new listings each agent had brought to the market. If you weren't at the meetings, you wouldn't know who had what listing or if a listing even existed at all. Over time this would evolve into hand-written ledgers that were kept at local associations which were filled with information about properties for sale in any given municipality.
Today everything is digital. We have access to thousands and thousands of pages of detailed information on properties all across New England. Additionally, we have access to useful statistics that help us notice trends in the market and aids us in making sure your home is priced correctly, or will let us surmise that property you are interested in might be overpriced.
To summarize, NEREN MLS provides local Realtors® with a transparent and accurate way to disseminate information about the homes you hope to buy, and the homes you wish to sell.
Keep an eye out for the next part of our "Real Estate Terms" series, and as always, we are here to serve all of your real estate needs.
Buying or selling a home in New Hampshire can be complicated. Allow our local real estate experts to break down all the different lingo you may come across during the process.