A guide on the home selling process in New Hampshire during the holiday season.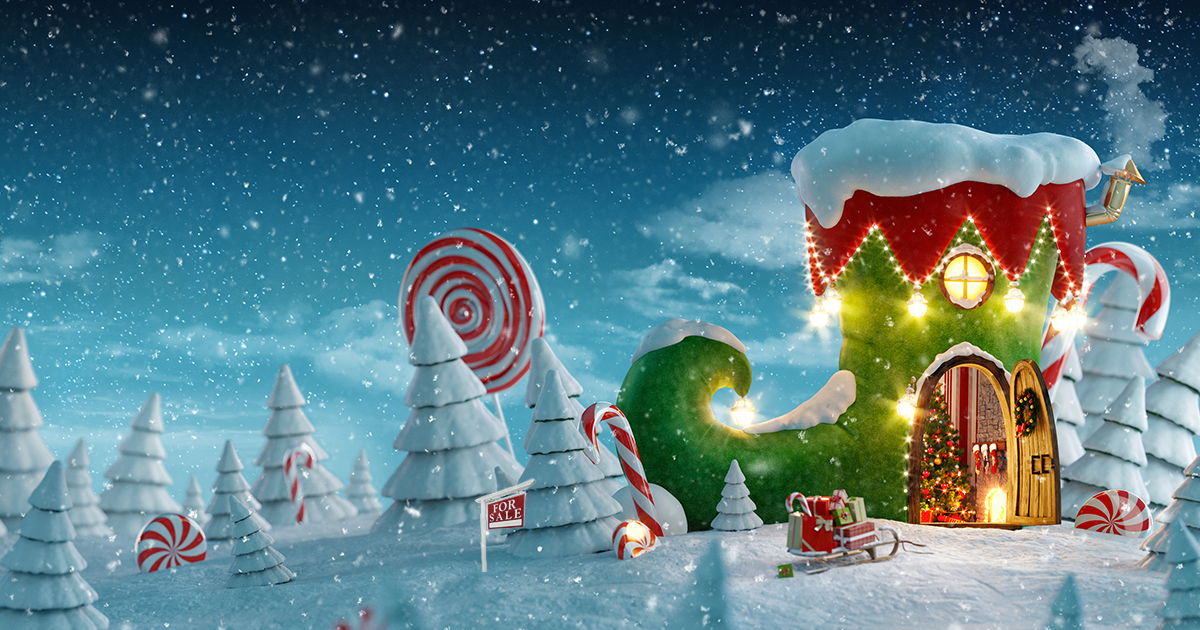 Contributors: Laura Scholefield, Brenda Baron, & Charlotte Marrocco-Mohler
There isn't anything quite like New Hampshire during the holidays. Snow has started to fall, and the whole state is fully engrossed in the spirit of the season. This doesn't mean the real estate market takes a back seat to the holidays. We understand that even during the craziness of this joyful time of year; there are homes to be sold and deals to be made.
That is why we are not only committed to being here to help you sell your home, even through the holiday season, but also help educate you on the process and make sure you start your NH home selling journey off right.
Start Your Home Selling Journey
During the holidays, your home takes on a whole new meaning. It's the one time of year that we stop itching for tropical islands because our dream destination looks more like a spot in front of a warm fireplace. We adore the peace and comfort that comes with gathering loved ones, and our homes bear witness to memories in the making. But, if you are attempting to sell your home throughout the holidays, there are many matters aside from how best to indulge yourself in the season that should be considered.
Is It Time To Sell?
This is probably the most essential question. There is so much to weigh when making this decision. Do you have a plan? Is your home ready to sell? Are you prepared to move if and when your home sells? Are you in the position to take on the added responsibility of having your home on the market during the holidays?

These questions and many others are something you should be discussing with family, financial advisors, and ultimately your licensed NH Realtor®.
Buyers Of The Season
Listing your home for sale during the winter season may give you an edge, as potential home buyers who continue their home search during this hectic time of year, are more likely to be serious about purchasing a house and are less inclined to waste you and your family's' time.
Choosing a Licensed Realtor® in NH
Selling a home in NH is a significant undertaking. Ensuring you have the proper guidance will go a long way to making sure your home selling journey goes as smooth as possible. A licensed real estate professional will be the perfect guide you are looking for.

Choosing the right agent is a critical step in the home selling process. Be sure to interview multiple agents and make sure that they are members of the National Association of Realtors® (NAR). Brokers who are members of NAR have higher expectations and standards set upon them, and in addition, they are granted access to the Multiple Listings Service. This gives you and your agent a distinct advantage when selling your home.

Furthermore, be sure you choose an agent who has experience working during the holiday season. Real estate agents who do, have a better understanding of fluctuations in the seasonal market. It's also recommended that you choose an agent who demonstrates their availability to answer questions, assist with showings, and remedy any issues that may arise.
Here are some sample questions that you can use when interviewing agent:
What is your education?

What is your work experience/background?

What is your sales volume over the last couple of years?

What designations have you achieved?

Do you advertise all homes online?

Are you a full-time real estate agent?

If I contact you, how soon should I expect a response?

Do you have experience working this time year?
Look for the Realtor® who is willing to put the time and energy into your listing, one who has expert knowledge of the market, and will be an advocate for you, your family, and your home.
How Much Is My Home Worth?
You have probably been waiting to ask the above question. To get an accurate answer, it is all the more crucial that you choose an expert NH Realtor® with knowledge of the holiday home market, and avoid using online estimates such as Zillow's NH Zestimates, as they can give you a false impression of the value of your home.
Staging Your Home For The Holidays
One of the most advantageous parts of staging your home this time of year is the ability to show your home in its most elegant form, but always remember that less is more. Keep in mind, as buyers view each space, they will be imaging how their belongings would look in your home.


Excessive decorations can make a room feel cluttered and appear smaller than it is, also potentially hiding the very features buyers could be interested in. Consider stacking gifts in a closet or neatly against the wall for a more efficient flow.


How to Use The Holidays to Your Advantage
Use outdoor lights to add style to the unsung beauty of your front walkway. Trailing fences, stone walls, and trees are great assets to highlight with string lights.

Festive scents like warm cookies, Juniper berries, Frasier, Balsam, roasted chestnuts, and vanilla are well-liked holiday options. Ideally, people will associate these scents with the comfort and joy of home.

It's always a nice touch to leave a plate of cookies and festive napkins for visitors.
Winter Upkeep For Snowy NH
Be sure to keep up with regular home maintenance. Clear roofs of excess snow and always make sure that outside walkways and parking areas are entirely free of debris, snow, and ice. Lay down salt before showings and request that potential buyers remove their shoes upon entering your home.
Selling a house in NH during the holiday season is definitely a big task, but with the right guidance you can achieve your goals and successfully conquer the holiday real estate market.


Happy Holidays from all of us at RE/MAX Innovative Properties!