The results are in! We are very proud to announce the winners of the 2018 100% Club Award!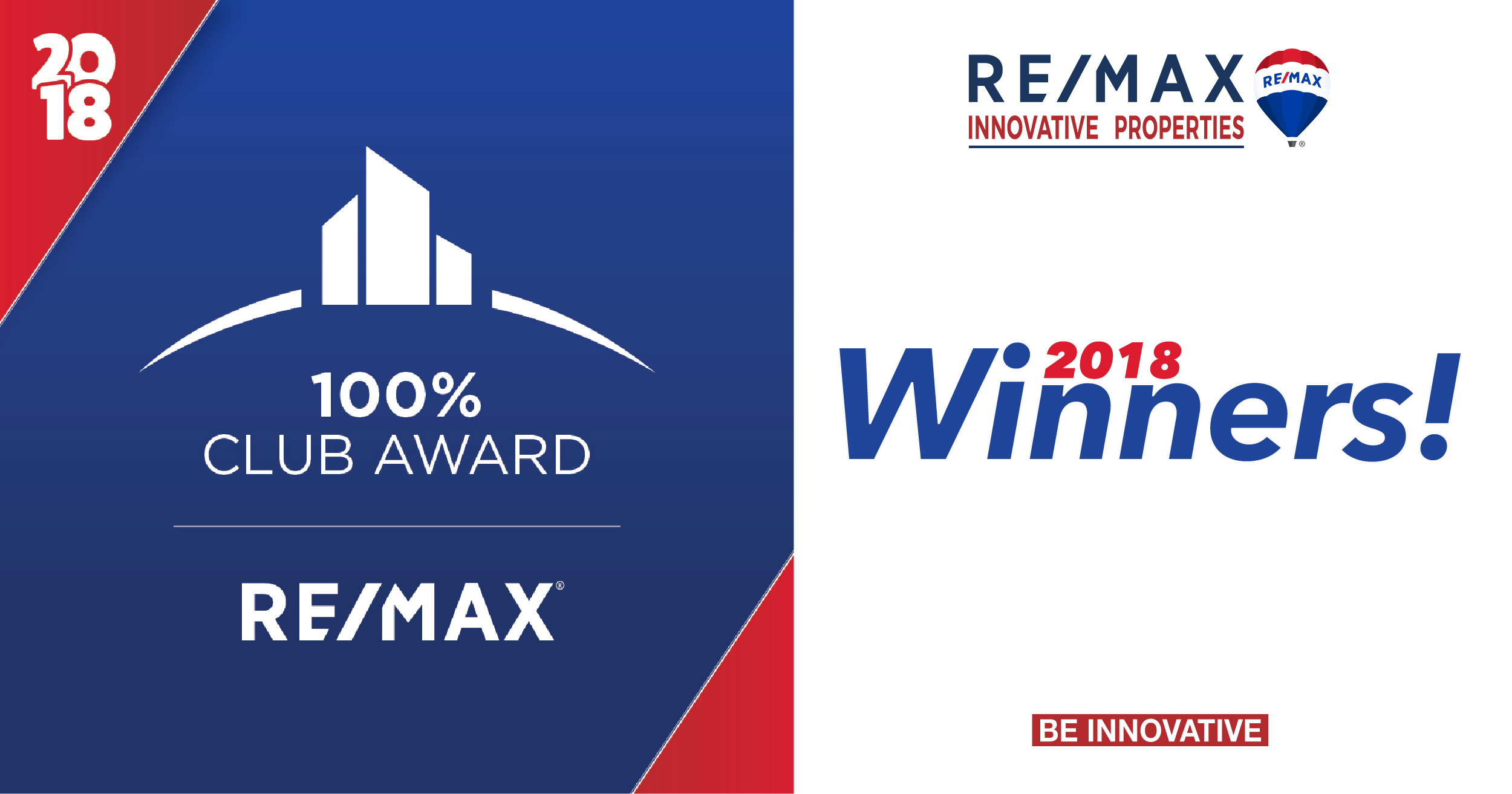 The 100% Club award is bestowed upon the RE/MAX Agents who earned between $100,000 – $249,999 in 2018. This award is meant to recognize each agent's hard work and commitment to their clients.
Here are the 2018 100% Club Award Winners from RE/MAX Innovative Properties:
Ed Bisson – Pelham
Rod Clermont – Nashua
Tom Dang – Nashua
Martha Daniels Holland – Nashua
Scott DeSantis – Nashua
Derek Gilmore – Nashua
Hollie Halverson – Londonderry
Sharon McCaffrey – Hollis
Thomas McPherson – Nashua
Charlotte Marrocco-Mohler – Nashua
Gary Rocca – Nashua
Al Rotondi – Londonderry
Laura Scholefield – Nashua
Susan Tisbert – Pelham
We would like to congratulate all the winners on their achievement. If you would like to learn more about our amazing agents, be sure to visit our Agents Page.
If you would like to know how you can join this list, be sure to visit our Careers Site.