The New Hampshire spring real estate market is just about upon us. But before you go diving into your home search, there are a few things you should do so you can start your real estate journey on the right foot.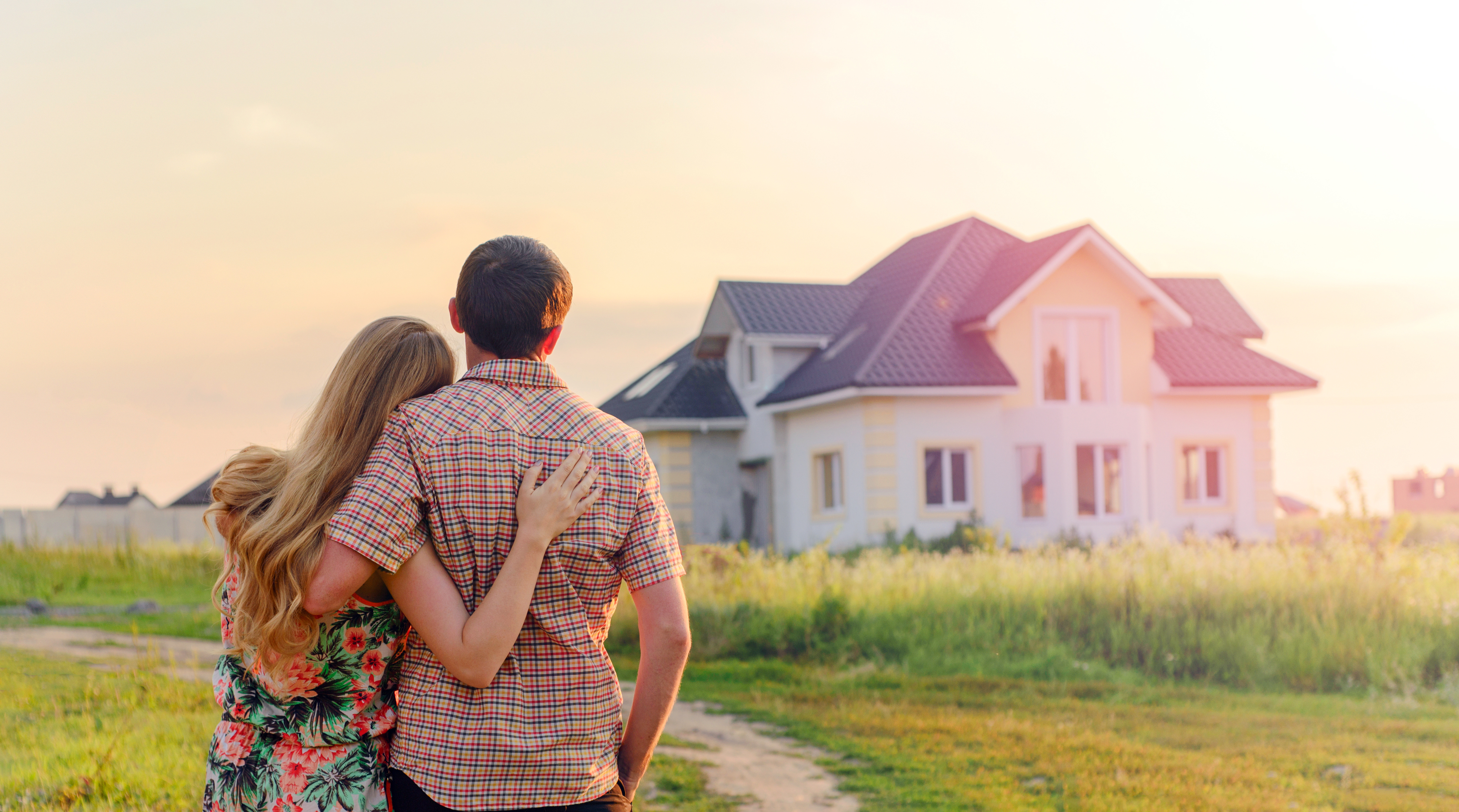 Contributor: Charlotte Marrocco-Mohler
Historically, springtime and early summer are some of the most active times of year for real estate in New Hampshire. The snow has begun to melt, school is coming to a close, and sellers across the state are ready to make their move before the fall chill settles in.
For New Hampshire Home Buyers, this means we are about to see a significant amount of homes come on the market Making now as good a time as ever to ensure you and your family prepare yourselves for entering the real estate market. To aid, we at RE/MAX Innovative Properties have compiled a list of "3 Steps to Take Before You Buy a Home in 2019."

Graph Courtesy of NHAR
Whether it's your first foray into the home buying process or you are a home-buying veteran; it never hurts to get a refresher before you dive into searching for houses this year.
1. Is it Time to Buy?
Deciding to buy a home is one of the most significant decisions you and your family will make in your lives. Careful planning and assessment of your current financial, work, and family situations are needed to make an informed decision about whether or not you should buy a home right now.
Here are some things you should consider asking yourself before you fire up that home search engine:
Am I financially in the position to take on the weight of buying a home?

Do I have secure employment that is unlikely to change in the foreseeable future?

If you have kids – are they starting school? Ending school? Changing schools? Is now the right time to move them into a new situation?

If you need to sell a home as well – What is the current market value of my house? If I find my dream home, do I need to sell my house first before I buy? Can I afford potentially two mortgages at once?
These are just some of the questions you should consider before deciding to buy a home in 2019.
2. Time to Get Pre-Approved For a Mortgage
So, you have decided that you and your family are ready to start looking for a home. You've combed your finances, assessed situations with kids, work, and school, and now is the time to buy. Still, before you leap, a vital step along your home buying journey is going to be getting pre-approved for a mortgage. The pre-approval process will not only help you to determine your budget but will also give potential sellers peace of mind when it does come time to make an offer on a home.
The reason pre-approvals bring sellers comfort is that they now have the knowledge that they are working with a buyer who is qualified to purchase their property. The last thing a seller wants is to start the closing process with a buyer who ends up not being eligible to buy their home, thus, sending them back to square one causing them to potentially lose value in their home.
Not sure where to start your pre-approval process? Not to worry, our good friends at RMS Mortgage, and Movement Mortgage are here and ready to get you pre-approved, calculate closing costs and monthly payments, and make sure you start the home buying process with confidence.
Think of your Realtor as your partner and guide through the home buying process. You share the same goal; making sure you and your family get the right home, at the right price, and ensuring a smooth process along the way.
With so many agents; finding that one who will truly advocate on your behalf can be tricky. Here are some things to look for when interviewing potential agents.
Knowledge of New Hampshire Markets
We can't stress enough the importance of going with an agent who is knowledgeable in the areas you are looking to buy. Each locality has its own nuances and price differences that only agents who frequently do business in will immediately recognize.
Availability to Answer Questions & Show Homes
Make sure to choose an agent who is committed to giving you and your family the time you deserve. Many real estate agents only work part-time; this can cause you to potentially miss out on properties, especially in a hot market. With 2019 already shaping up to be another competitive year; availability can be one of your best assets when trying to secure a new home.
Experience in New Hampshire Real Estate
Be sure to look into how your potential agent has conducted business in the past. Do they have any testimonials from previous clients? Do they have any negative reviews? Are they brand new to real estate? Now, let's be clear; just because an agent has a negative, or lack of reviews, doesn't necessarily make them a bad choice. You should make sure to weigh all options when considering an agent. Ask them to explain anything you have questions about, and ultimately choose the one who checks off the most boxes for you and your family.
In the end, the home buying process is an exciting, life-changing experience. It will be hectic and stressful, but make sure you take the time to enjoy it. As always, our New Hampshire real estate experts are ready to take some stress off and help guide you to your forever home.