In our "Selling" series, our local real estate experts give you insights and information about some of New Hampshire's most popular towns. This week we will be Selling Nashua.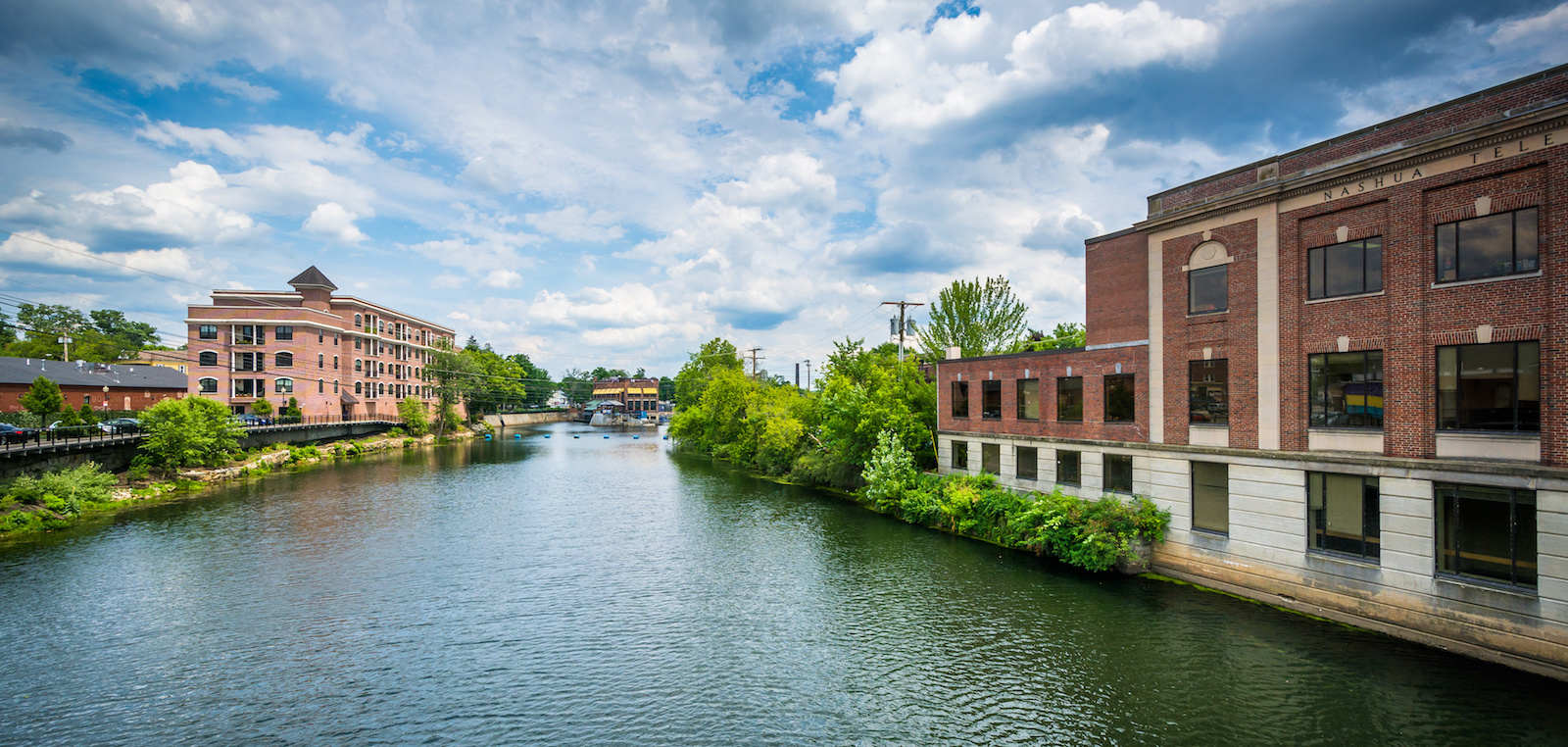 When searching for a new place to call home, it can be challenging to get a real feel for a town without having lived there. That is why we have we have tapped some of our best real estate minds to help give you the inside scoop on Nashua, NH. Our agents live and work here every day, and want to provide you with the info you need to decide if Nashua is the place for you and your family to lay down roots.
The Sights & Sounds
Nashua, NH is a great location to live. Having lived here for over 30 years, I moved to Nashua from Massachusetts. I enjoy less traffic and a more relaxing life with less hustle and bustle. Nashua is an old city with lots of history, culture, restaurants, shopping, and parks, such as the well-known Greeley Park. There are several volunteer opportunities, events to attend and activities to partake in.

Greeley Park, Nashua NH
You can take in a show at the Peacock Players where our own local theater group performs. In the warmer months, you can watch a movie at Greeley Park on the big screen or attend a concert. If you enjoy sports, you can attend a game at Holman Stadium; home to our Nashua Silver Knights baseball team. The Conway Arena provides year-round public ice skating, as well as sports training such as hockey and figure skating.
Downtown Main Street in the winter, holds an event called the Holiday Stroll. During the Holiday Stroll Main Street is blocked off, and all the stores and restaurants are opened up selling food on the streets, playing festive music, and carving ice sculptures. Also enjoyable during the Stroll, is the lovely display of illuminated rooms within the Hunt Memorial Building, which accepts donations of decorated trees and wreaths during the holidays. All the contributions are auctioned off, with the proceeds going towards the maintenance of the Hunt Building.
Nashua also boasts many employment opportunities with prominent companies such as BAE, UPS, and Skillsoft. Close by, is also Fidelity, Connection and more.
Conveniently located, one hour north from Nashua will bring you to the Lakes Region and mountains, one hour east brings you to the Seacoast, and one hour south to Boston; welcome to the Gate City!
Learn more about Charlotte
Let's Talk Education
Nashua has so much to offer in terms of education, as there is no shortage of opportunities available for every age and skill level. The city of Nashua provides the tools and facilities necessary to foster a well-rounded community that is always improving.
In an effort to highlight a few of the programs currently operating in Nashua, I've provided some background information and insight into these schools.
Nashua houses two public high schools, known as "North" and "South," within two fairly recently renovated facilities (2002 and 2004 respectively). The playful rivalry between the two schools cultivates spirit and enthusiasm, which spreads throughout the city. Championship games at Stello's stadium, a beloved venue that seats 3,500 happy spectators, is emblematic of this Nashua pride.

Bishop Guertin High School, Nashua NH
A private high school education can be accommodated at Bishop Guertin, a Catholic coeducational college preparatory school, founded in 1963. Some points of pride for the school include their award-winning robotics team, the highly active Environmental Club, and their annual mission trip for providing aid to Zambia.
Additionally, The Academy for Science and Design (ASAD) welcomes students starting in the 6th grade and continues all the way through the 12th grade. ASAD is a public charter school with STEM-based learning at its core. The academy is also a proud recipient of the National Blue Ribbon School award for academic excellence.
Nashua Community College is also an important cornerstone for the city of Nashua, as it provides approximately 22 different certificate programs and 35 different associate degree programs. Those seeking higher education in an affordable and flexible manner can find it at Nashua Community College on its beautiful suburban campus. Available programs include paralegal studies, culinary arts, massage therapy, criminal justice, automotive studies, and computer networking, to name a few.
No matter where you are in your educational journey, the city of Nashua is ready to provide you with outstanding opportunities at award-winning standards.
Learn more about Laura
Nashua Real Estate Market
Let's wrap up our selling of Nashua with some real estate market data for 2019. Single-Family home sale prices in Nashua have increased 4% from the same time period in 2018, with active inventory decreasing 24%. Indicating that low supply is still a primary driver of the ever creeping homes prices.
Similarly, condo prices have increased by 3% year-over-year, while seeing inventory decrease by 21%. Once again, showing that rising prices are in part a result of lack of inventory.
With a low inventory and rising prices, it is only natural that rentals in Nashua saw their average lease prices increase by 3% year-over-year. Below is a market snapshot for Nashua, YTD.
Avg. Sale Price For Single-Family Homes – $314,670
Avg. Sale Price For Condos – $217,232
Avg. Rental Prices – $1,820 p/month
YTD data as of April 10th, 2019. Data from NEREN MLS
We hope you enjoyed this edition of "Selling." For more information on the Nashua real estate market, please don't hesitate to reach out to one of our local real estate experts.
Where should we "Sell" next? Let us know on social media and maybe your town will be featured in an upcoming article!
Our Agents
Search Homes
Contact Us