In our "State of The New Hampshire Real Estate Market" series, we take a look at some of the latest trends and statistics to give you a better idea of how the NH market is performing.
By Max Stats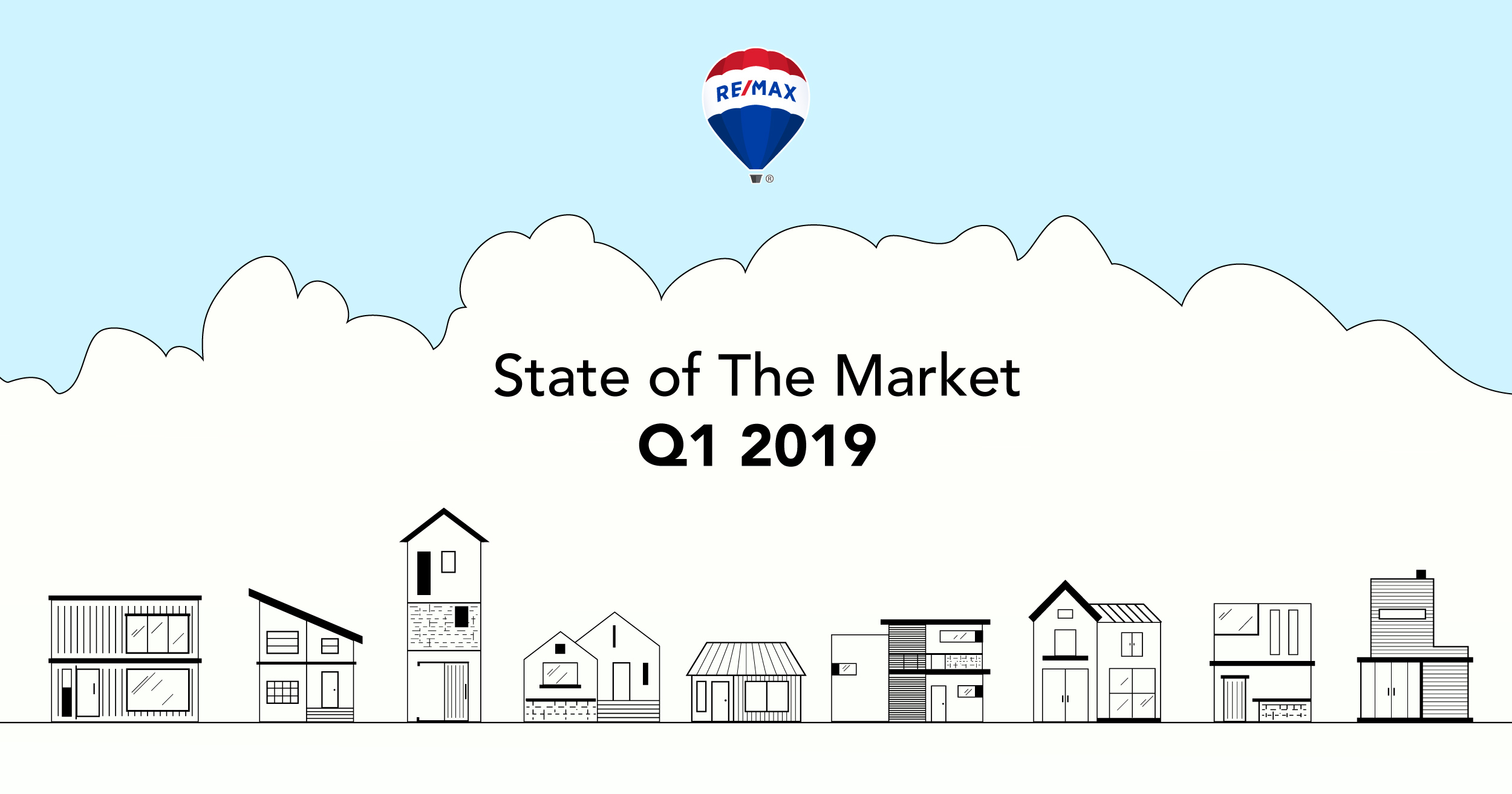 2019 is flying by, and with quarter one already coming to a close, now is the perfect time to recap the year in New Hampshire real estate so far. In this article, we'll talk about NH single-family home prices and compare them with some historical data to get a better idea of how the local real estate market is doing. We will also examine inventory and sale trends to help determine the driving factors of the current state of the real estate market.
NH Single-Family Home Prices Reach Historic Highs in Q1
It is not a secret that home sale prices have been on a steady rise since the NH real estate market bottomed out 2011. In 2018 that trend was underscored with the market producing its most expensive year in real estate to date. In Q1 of 2019, that trend has yet to show signs of slowing down, with median single-family homes prices rising a significant 7.7% in comparison to Q1 of 2018. Home prices settled at a median of $280,000 statewide this quarter; only $10,000 off the most expensive quarter in the record-setting 2018.

Furthermore, Q1 2019 produced the highest total sales volume to start a year in the history of the state. With over $874M in single-family homes sold; Q1 2019 outproduced Q1 2018 by nearly $35M, despite seeing around 70 fewer home sales than the previous period. We can point back to that $280,000 median sales price as a big reason why, even with a declining number of sales, New Hampshire is seeing record sales volume.
Considering Q1 is historically one of the slower quarters in a given year; that number is almost assured to rise as the year progresses. But we will get deeper into that later. For now, let's dive deeper into what is causing these sky high prices.
Home Inventory Remains Low in NH, While Demand is Still High
One of the primary drivers of this continued increase in costs is the ever-shrinking available inventory. The number of new listings fell 2.8% year over year, and total available inventory is down 14.3% as of the end of March. If we couple the falling inventory with the 7.5% increase in pending sales, indicating that buyer demand still remains high, what is left is a recipe for continued price increases.

In addition, single-family homes are not staying on the market for that long. On average, an offer is accepted within 80 days of a house in New Hampshire being listed. That is five days shorter than Q1 2018, and eleven days shorter than Q1 2017.
New Hampshire home sellers also received about 97.5% of their property's listed price in Q1 2019. For example, a home listed for $300,000 would, on average, eventually sell for $292,500. That percentage has remained relatively consistent for the past three years; another indicator of sustained demand from buyers.
Applying Historical Data to The Future Real Estate Market
As we mentioned earlier, Q1 2019 was just $10,000 off from matching the most expensive quarter for New Hampshire in 2018. All signs point to another record-breaking year, but predicting the wind direction of the real estate market can be rather challenging. Let's use some historical data to see if we can get a better idea of where the market may be headed in Q2 of 2019.
First, let's take a look at the median price change from Q1 to Q2 in both 2017 and 2018.
In 2017 home prices increased by 11.2% from $245,000 to $272,500.
In 2018 home prices increased by 11.5% from $260,000 to $289,900.
If we average these changes, we get around an 11.3% increase from Q1 to Q2 in the past two years. If we were to apply that change to the $280,000 median sales price in Q1 2019, that would mean home prices would rise to around $311,500 median in Q2 of this year, which would handily eclipse the previous high in Q3 2018 of $290,000.
We can't say for sure what will eventually play out. History can chart a potential course, but what will actually happen remains to be seen. We do know that prices are rising, inventory is low, the buyers are there, and New Hampshire home sellers are still getting record prices for their properties.
We hope this article gave you a little insight into the New Hampshire real estate market. If you would like to stay up to date on current trends and statistics, be sure to like us on Facebook or follow us on Twitter.
Resources
NEREN MLS