In our "Selling" series our local real estate experts give you insights and information about some of New Hampshire's most popular towns. This week we will be Selling Hollis

.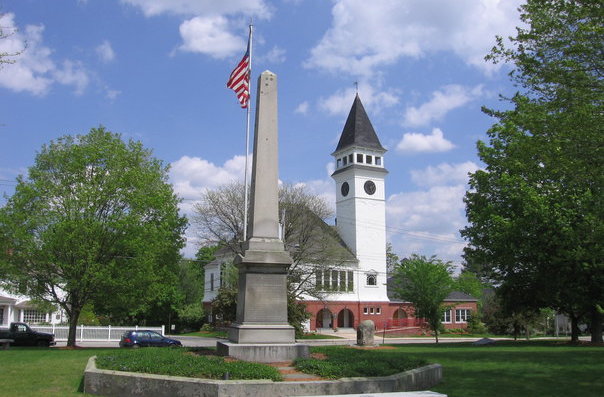 In our last edition of Selling, we took a look at the City of Nashua and all of its sights and sounds. This week we explore the quaint town of Hollis, NH. We'll talk about why this small town has a big heart, a great community, and no shortage of events and activities to partake in.
A Small Town All Grown Up
Hollis is a great town to live in – you have the views of a rural town, yet you're only 10-15 minutes from more populated areas with plenty of shopping and restaurants. I moved here with my family in 1995 from Virginia. I chose Hollis due to its proximity to the MA border, as I was working in Waltham at the time and couldn't afford to live in MA with three kids and the golden retrievers! I quickly found that Hollis was more than a convenient location, as it has a highly ranked school system and a truly "small town" feel. My kids were able to bike anywhere in town safely, had school and recreation opportunities, and made lifelong friends.
Twenty-three years later, Hollis still retains that "small town" vibe, even with the growth it has shown. We have a great police department which embodies the term "community policing," a well-equipped, friendly fire department, and a growing business community. There is a lot of conservation land which ensures that the community will retain its rural character while providing hiking and snowmobiling trails to enjoy.
Having a Buckleys Café open here was amazing! It joins the Hollis Country Kitchen, which serves gourmet dinners, and the Hollis Marketplace Diner as great places to enjoy meals and inevitably run into your neighbor. Lull Farm provides wonderful fresh local produce, eggs, and locally sourced meats year-round along with seasonal fruits and vegetables – wait until you see all the varieties of heirloom tomatoes there this summer. And you can still chuckle at the sight of a goat wandering loose in Monument Square!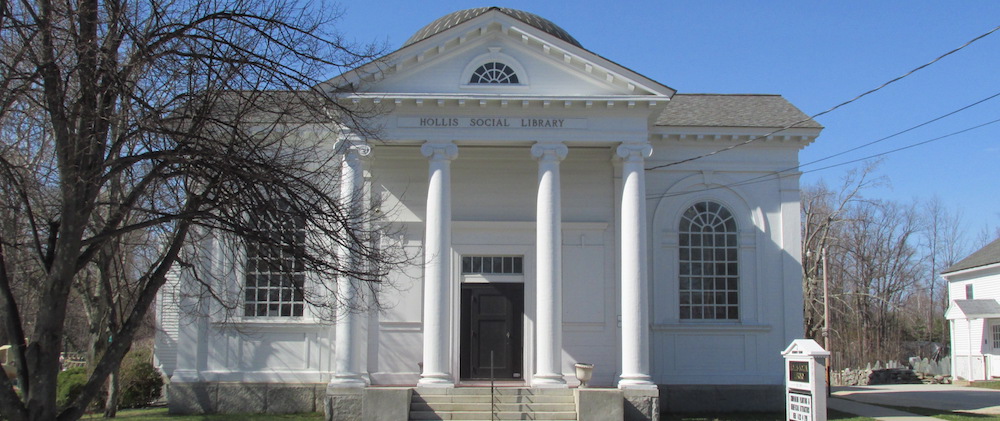 Hollis Social Library
Hollis will continue to evolve, grow and expand its lifestyle options, but will always be, at its heart, a close-knit community where you're encouraged to be a part of guiding the town as it grows. Our family has enjoyed being here, and my son has already bought his own home in town, as part of the next generation to enjoy Hollis and all that it offers!
The Happenings
When I think of Hollis, I think of a country setting, nature, and open farmlands. With a population of just under 8,000; this quaint town is a desirable place to live in southern New Hampshire.
Hollis shares a school district with Brookline, NH and is fittingly known as Hollis/Brookline. Its high school is one of the top rated in all of New Hampshire; earning the USA News Silver Medal Award, and landing at #5 on its Top High Schools in New Hampshire list.
There are plenty of things to do in Hollis. In the fall, the Hollis Apple Festival is a great time to enjoy eating some local apple pie and apple crisp, while listening to the local band play some tunes. Maybe stop by and try a glass of wine at the local Fulchino Vineyard, or enjoy a relaxing walk at Beaver Brook Reservation and its many walking trails, and beaver ponds. Stop by the Hollis Flea Market and find hidden diamonds in the rough.

Silver Lake in Hollis
The Brookdale Farms is a lovely place to pick up baked goods, go apple picking, pumpkin picking or purchase plants and flowers. At Silver Lake State Park you can take a swim, get some sun, or just relax and grab a snack.
As you can see, if you enjoy local activities and the outdoors, you will find no shortage in Hollis.
The Hollis Real Estate Market
As we close out our look into the beautiful town of Hollis, New Hampshire, let's look into some housing data to help give you a better understanding of the real estate market. Single-Family home sale prices in Hollis have decreased by 1% from the same time period in 2018, with active inventory decreasing 24%. This shows that home prices in Hollis have remained relatively stable despite lower inventory levels.
On the other hand, condo prices have increased by 6% year-over-year, with inventory levels rising by 8-times the amount of last year.
Hollis is not a town that is known for a large rental market. Only two properties have leased this year, and there is no active rental inventory as of the writing of this article.
Median Sale Price For Single-Family Homes – $499,900
Median Sale Price For Condos – $331,250
YTD data as of April 23rd, 2019. Data from NEREN MLS
We hope you enjoyed this edition of "Selling." For more information on the Hollis real estate market, please don't hesitate to reach out to one of our local real estate experts.
Where should we "Sell" next? Let us know on Facebook or Twitter, and maybe your town will be featured in an upcoming article!