We are proud to announce the addition of Christine Hovsepian to the RE/MAX Innovative Properties team.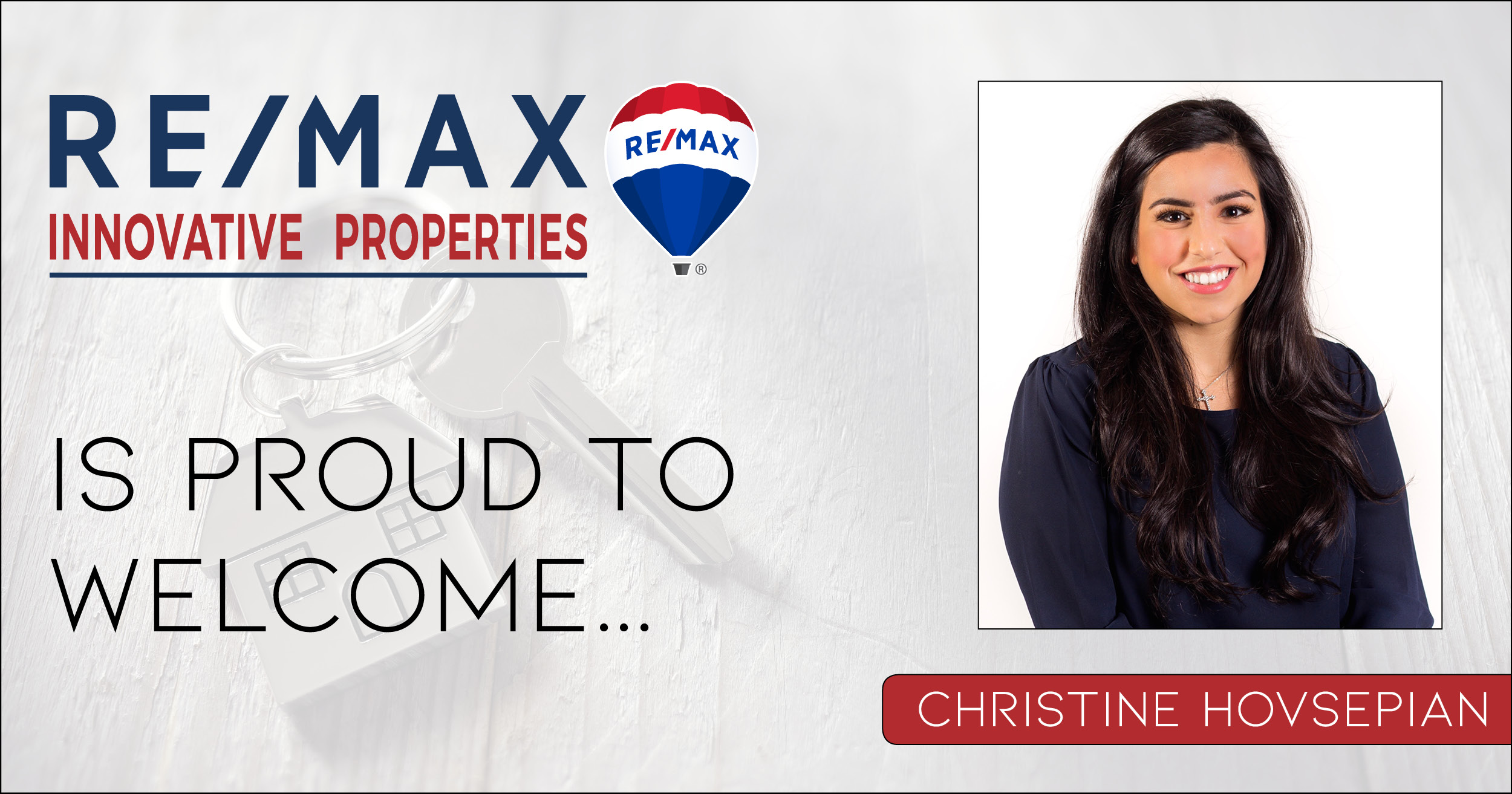 Nashua, NH, 05/10/2019 – Christine Hovsepian will be joining us as an agent at our Nashua office. We are very happy to have her join the team and look forward to helping her grow her career in real estate.

About Christine –
"Christine Hovsepian brings her unmatched enthusiasm to the world of real estate, whether you are a seller or a buyer. A licensed Realtor and a lifelong resident of Massachusetts, she is ready to show you the home of your dreams. Christine has an extensive background in customer service, and clients appreciate her honesty, trustworthiness and ability to listen to your needs to get you exactly where you'd like to be. She dedicates herself to you, your success and your utmost happiness. Her commitment to being there for you every step of the real estate process, means you will never have to travel the road alone."

If you are interested in learning more about advancing, or even starting your real estate career, be sure to check out our careers site. It is full of helpful information about what it means to be a RE/MAX agent and how it can help you achieve your real estate goals.
You can also feel free to email us at any time at Info@InnovativeSells.com