New Hampshire, Zillow, and why you should always choose a local real estate expert when it comes time to buy or sell a home.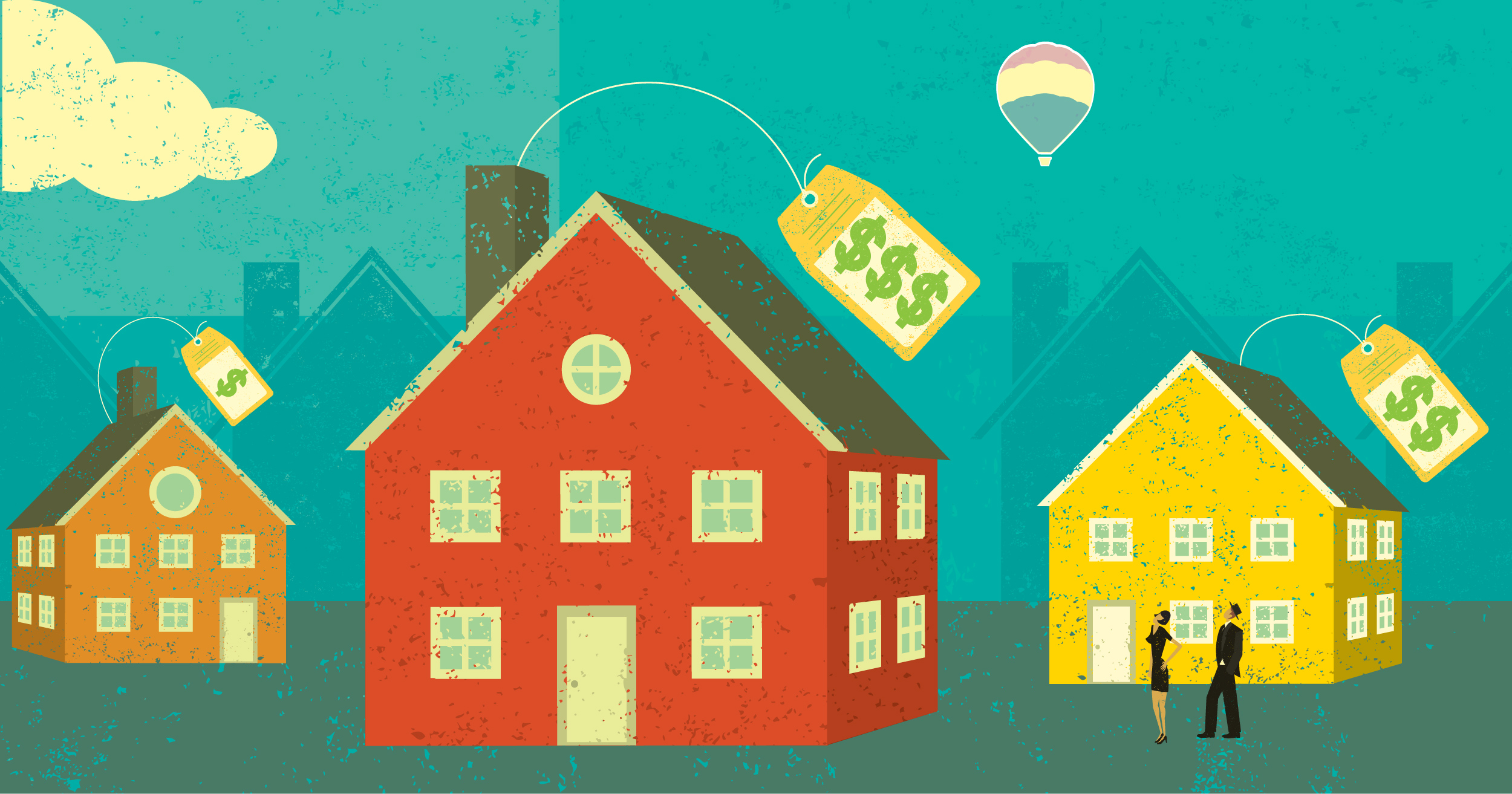 One year ago we released our first article on Zillow's NH Zestimates. We took a look at the inaccuracies of the popular Zestimate feature and provided one of our own listings as an example of the potential pitfalls of listing your home based on a Zestimate.
With market conditions changing over time, we thought it would be appropriate to revisit the Zestimate and see if things have improved or worsened since our last look.
Zillow's Error Margin Increases Since 2018
In 2018 we noted that Zillow had an admitted error margin of 4.6% nationally. Instead of improving, they have rounded it up to a median of 5% for the 2019 real estate market. To better explain, if Zillow estimated your home to be worth $400,000, a 5% error margin would mean that Zillow is giving itself a $40,000 cushion, $20,000 above and $20,000 below, for the final sale price of your home. That is a lot of money to either leave on the table or overprice your house by.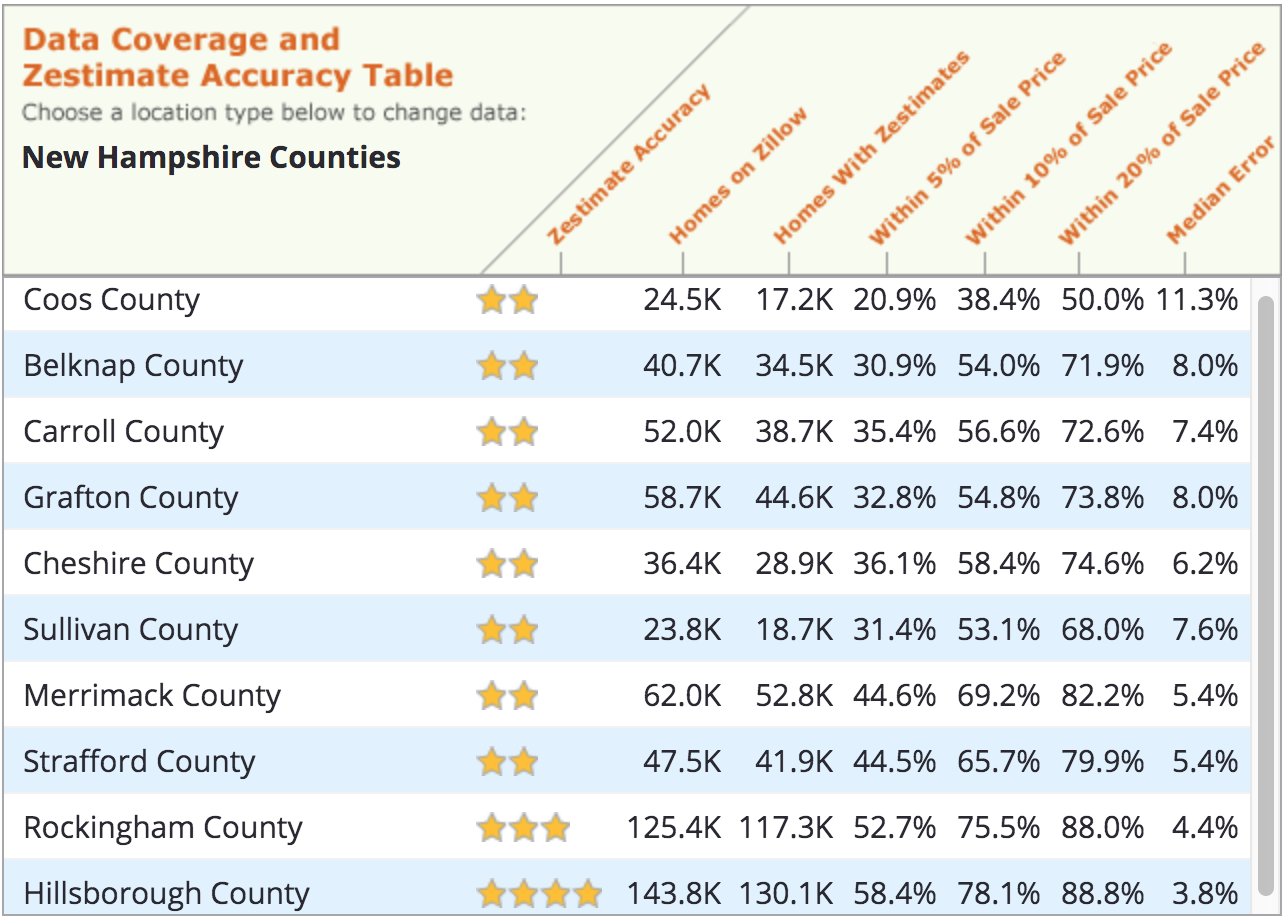 In New Hampshire, Zestimates are slightly above the national median, sitting at 5.2% this year, up from 4.9% in 2018. Such a high margin of error makes it all the more crucial for you to choose a local real estate expert when it comes time to list your home for sale.
Zestimates Don't Just Mislead Sellers
Zillow is one of the most widely used search engines for buyers when it comes time for them to start their real estate journey. Zillow displays their Zestimate front and center when viewing a listing, which can lead to buyers thinking a home may be worth more or less than it actually is.
Coming in above a home's value can risk you overpaying, and coming in below can risk you losing a home entirely. It is essential that you have an accurate understanding of the current real estate while searching for a home. The best way to do this is by working together with a real estate agent who is an expert in the local market. This kind of pinpointed accuracy, unfortunately, cannot be duplicated by Zillow's algorithms.
Our Agents vs. Zillow – A New Hampshire Example
To better illustrate how Zillow's Zestimates can steer consumers wrong, we will go over a real-world example, by using one of our most recent listings.
5 Jillette Road in Barrington, NH is a 4 bedroom, 3 bathroom, colonial style home, which is nestled on 1.8 acres of land.
What did Zillow have to say about our listing on 5 Jillette?

Zillow estimated 5 Jillete's value to be just over $340,000. So, what did we do?
We listed 5 Jillette on March 16th, 2019 for $379,900 and were under contract in just 20 days. This home closed on April 26th, 2019 for $377,500; around $37,000 over Zillow's Zestimate. Had our clients gone with their homes Zestimate, and an agent who did not know the local market, they would have been potentially leaving thousands of dollars on the table.
Zillow NH From A Buyer's Side
As we mentioned earlier, Zestimates don't just mislead sellers. We recently helped a client purchase a home on 1336 Goffstown Road in Manchester, NH. It is a 2 bedroom, 2 bathroom, split level home, which sits on just over 1 acre of land.

Zillow estimated this property to be valued at $236,451. What did our client pay?
Our client closed on this property on April 30th for $232,000, over $4,000 below Zillow's estimate. Had our client not gone with one of our local real estate experts, they would have very likely paid more than they needed to for this home.
Choose a NH Real Estate Expert
Without the help of a licensed real estate professional, the many nuances of determining a home's market value can lead to many costly mistakes. Our team of local experts are here to help you avoid common real estate blunders when it comes time to buy or sell a home.
We hope this article gave you some insight into Zillow's New Hampshire Zestimates. If you would like to stay up to date on current trends and statistics, be sure to like us on Facebook or follow us on Twitter.