In our "Selling" series, our local real estate experts give you insights and information about some of New Hampshire's most popular towns. This week we will be Selling Derry

.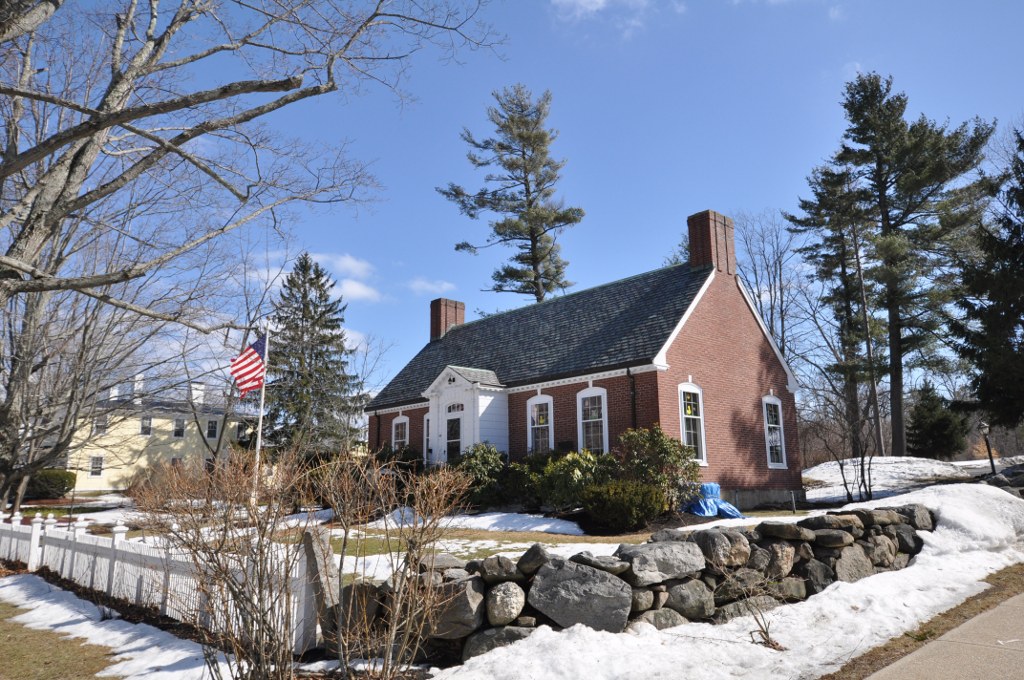 In our last edition of Selling, we took a look at the wonderful town of Windham, NH. This week, we travel north up Route 93, with agents Laura Scholefield and Susan Ochoa to explore the historic town of Derry, NH.
A Poetic History
By: Laura Scholefield
Bursting with history and charm, Derry, New Hampshire is the quintessential New England town. This Rockingham County community was once home to famous poet Robert Frost. For an eleven year period, in the early 1900s, Frost maintained a small farm and established roots in the town of Derry. His former home on Rockingham Road is now a well honored and preserved State Park in New Hampshire. The Robert Frost Farm State Historic Site is a wonderful place to reflect on old New England history.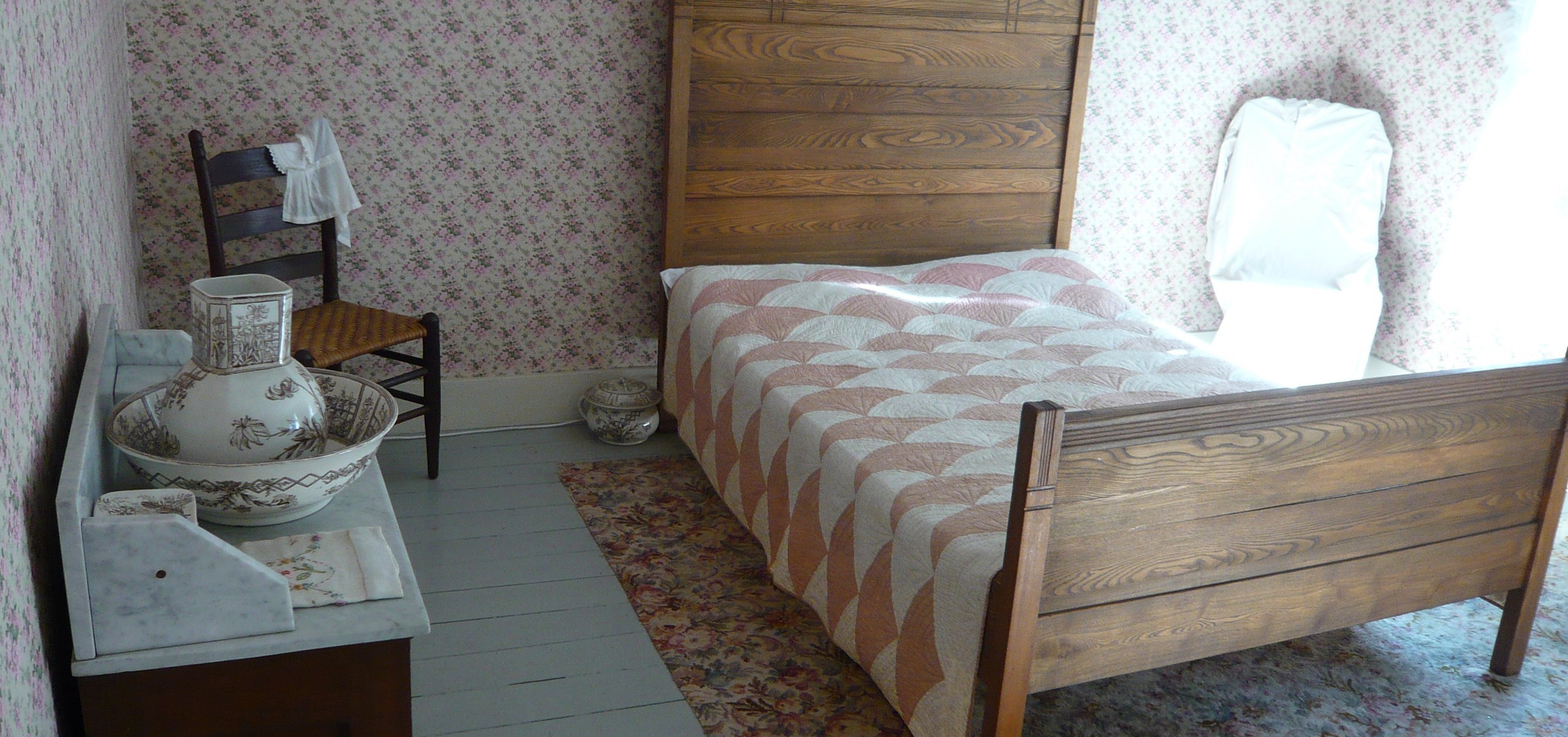 A Bedroom at The Robert Frost Farm
The true beauty of Derry's landscape is showcased in Hood Park. Recreational facilities such as basketball, tennis, and pickleball courts make it easy to enjoy the great outdoors. With a small sandy beach for swimming, or suntanning, Hood Park has activities for everyone. Also accessible within the park is the Derry Rail Trail – a picturesque walking and biking trail that stretches 3.5 miles and connects to the Windham Rail Trail. The Grind Rail Trail Cafe is a local favorite, and conveniently located for those rail trail visitors.
As if Derry wasn't already alluring enough, it's also home to an award-winning ice cream shop. Moo's Place, a small handmade ice cream shop in Derry, has been named Best Ice Cream by New Hampshire Magazine for eleven years in a row. Family oriented small businesses like Moo's might just be reason enough to explore this inviting little corner of the world.
Little Big Town
By: Susan Ochoa
Derry, NH is the biggest little town in New Hampshire. Known for Pinkerton Academy, Robert Frost and Alan Shepherd, Derry offers much to its residents beyond the celebrated campus, mending walls and Spacetown.
Derry is situated between Windham and Manchester, offering both a rural and a suburban lifestyle. While many horse ranches and farms dot the landscape, the thriving downtown offers a sense of vitality with its weekly Derry's Home Grown & Farmers Market, community theater at the Derry Opera House and many small businesses to purchase unique gifts. The Derry Rail Trail runs through downtown, where you can rack your bike and enjoy an iced latte at the Grind Rail Trail Café. Downtown has seen a recent revitalization with many new businesses opening and with the Economic Development Committee offering assistance to new business owners, there is sure to be even more business growth within the town.
Entertainment is found at any time of the year – – Derry After Dark's Beerfest, Derryfest, Oktoberfest at the Greater Derry Boys & Girls Club, the annual Frost Festival, to name just a few. The town offers a lot of activities for the family. Jump into refreshing Beaver Lake at Gallien's Beach, bring a blanket and dinner to the Free Summer Concert Series on Tuesdays in Macgregor Park, where the Derry Veterans Memorial allows onlookers to offer respect to those who served and gave their lives for our country. Additionally, many civic organizations like the Derry Village Rotary Club are open to residents to join, drawing upon the talents of individuals from a variety of backgrounds to enrich the community.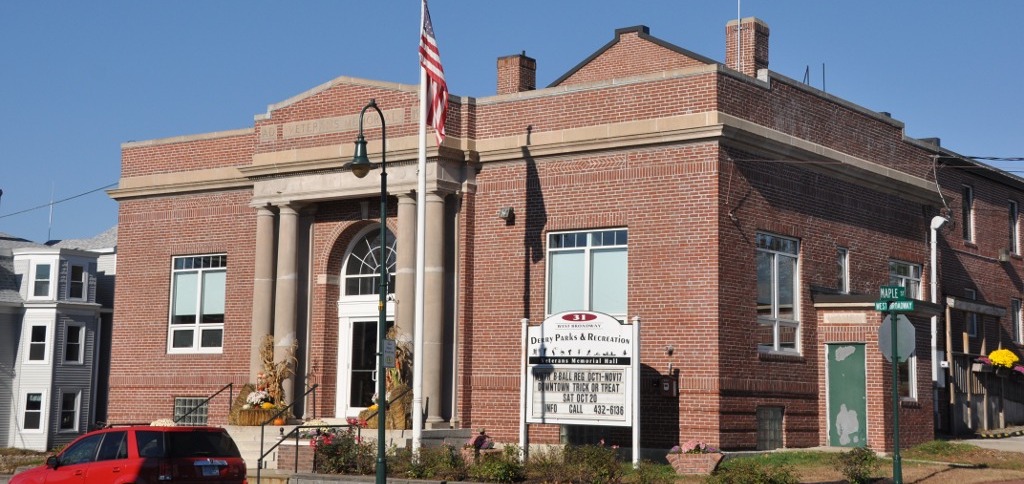 Veteran's Memorial Hall
Derry was first settled 300 years ago in 1719. Known as Nutfield at the time, it included Londonderry, Derry, and parts of both Hudson and Manchester. Founded by Scots-Irish families, it was named after Derry (Doire), Ireland. The sleepy community was primarily a farming town until the post-WWII boom with the town experiencing rapid growth in the 1990s. While our population has remained rather steady over the last two decades, many find Derry the ideal place to live and to do business. "Community" was the primary response when asked, "Why do you live in Derry?" The sentiment is prevalent across different generations, showing that the heart of Derry resides in its residents.
The Derry Real Estate Market
Let's wrap up with a look at the current state of the derry real estate market. Single-Family home sale prices in Derry have increased by 6% from the same time period in 2018, with active inventory decreasing by 14%. Additionally, the total number of home sales have also decreased by 13%.
The Derry condo market has seen prices increase by 3% compared to 2018. With home sales decreasing by 30% and active inventory decreasing by 23%.
The Derry real estate has been mirroring much of Southern New Hampshire, with consistent rising prices and falling inventory levels. 2019 is shaping up to be another record year for New Hampshire real estate.
Median Sale Price For Single-Family Homes – $330,000
Median Sale Price For Condos – $191,100
YTD data as of June 19th, 2019. Data from NEREN MLS
We hope you enjoyed this edition of "Selling." For more information on the Derry real estate market, please don't hesitate to reach out to one of our local real estate experts.
Where should we "Sell" next? Let us know on Facebook or Twitter, and maybe your town will be featured in an upcoming article!