At the end of every quarter, we acknowledge the agents who achieved the amazing feat of selling one million dollars of real estate in a single month.

We are very proud to announce that 10 of our agents qualified for the Q2 Million in a Month Club! It takes hard work, devotion, and a whole lot of hustle to sell $1,000,000 in real estate in a single month.
To commemorate their achievement, these agents will be treated to a celebratory luncheon with the RE/MAX Innovative Properties ownership team! So, without further ado, we present the 2019 Q2 Million in a Month Club.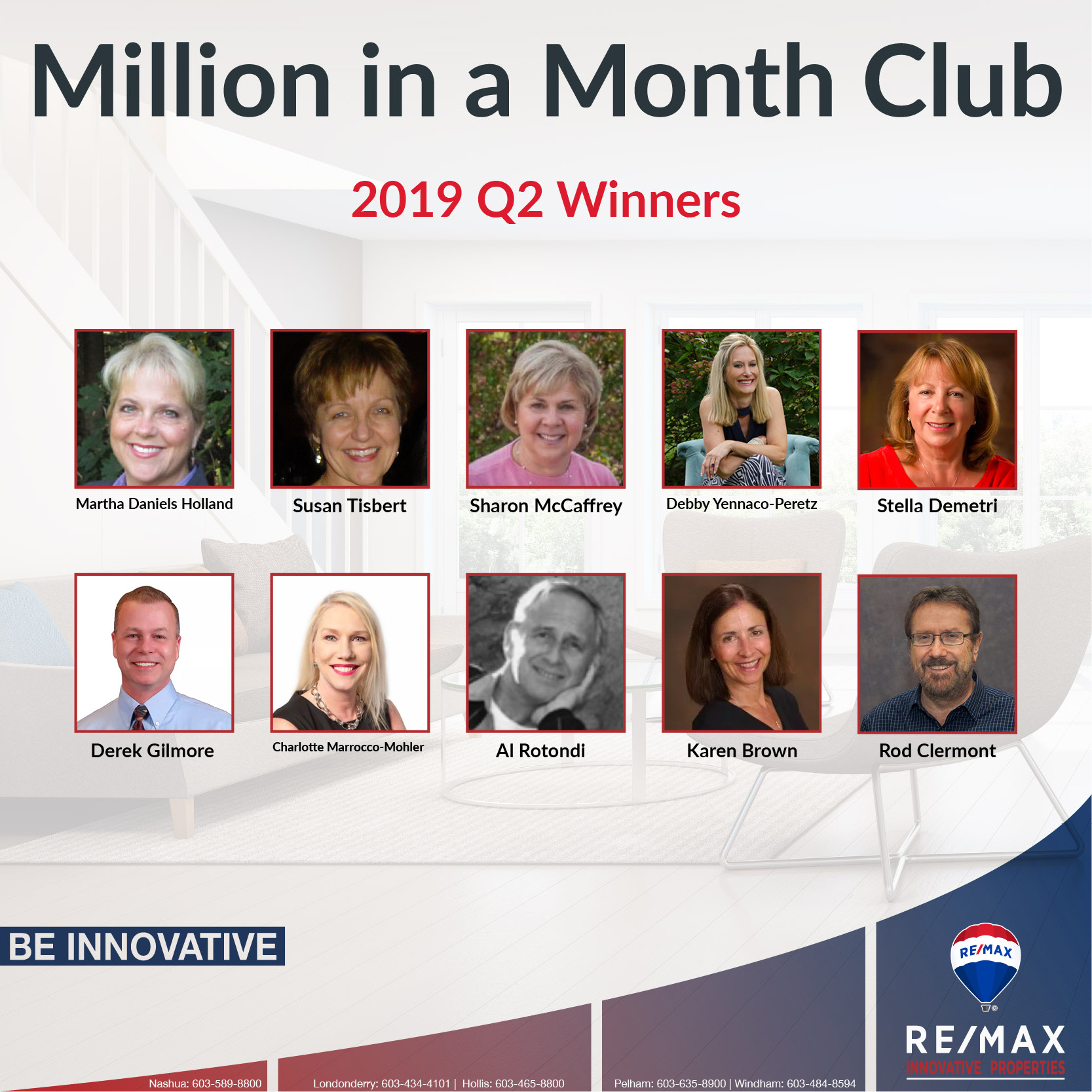 Martha Daniels Holland – Nashua
Susan Tisbert – Pelham
Sharon McCaffrey – Hollis
Debby Yennaco-Peretz – Windham
Stell Demetri – Hollis
Derek Gilmore – Nashua
Charlotte Marrocco-Mohler – Nashua
Al Rotondi – Londonderry
Karen Brown – Hollis
Rod Clermont – Nashua
We would like to thank the winners, as well as all of our agents for their continued dedication to providing New Hampshire and Massachusetts with the best possible real estate services.
Learn more about Our Agents
Search Homes
Contact Us