We are proud to announce the addition of Greg Warren to the RE/MAX Innovative Properties team.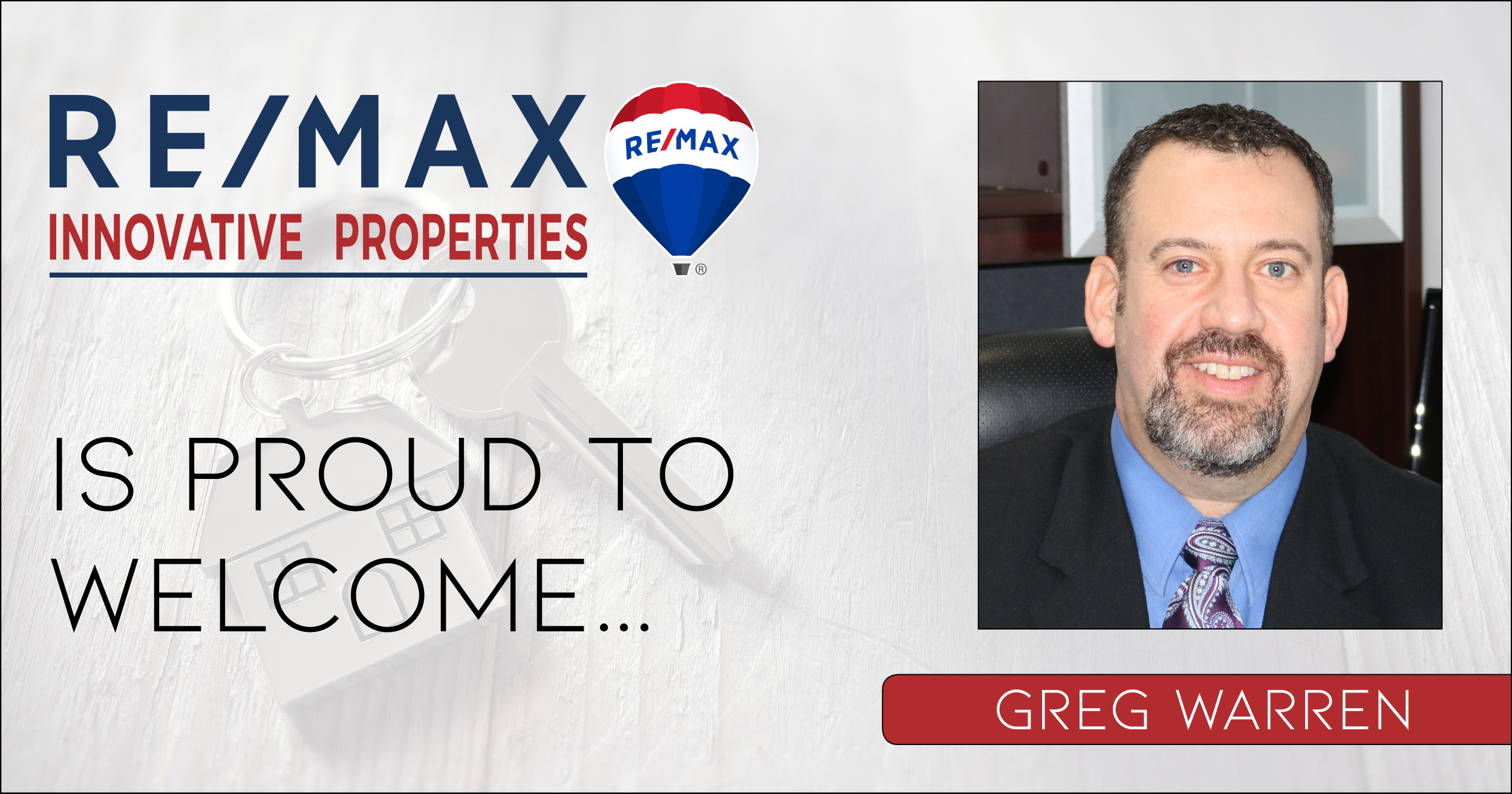 Londonderry, NH, 07/17/2019 – Greg Warren will be joining us as an agent at our Londonderry office. We are very happy to have him join the team and look forward to helping him grow his career in real estate.

About Greg –
Raised in the Greater Derry Area, Greg understands the numerous intangible benefits of life in Southern New Hampshire, with easy access to the White Mountains, lakes region, the seacoast, or a day trip to Boston. Greg graduated from the University of New Hampshire with a bachelor's degree in Psychology and a master's degree in Educational Administration. After 23 years in education, Greg has decided to focus his attention on the profession of real estate.
Greg has a strong knowledge of what life in the southern New Hampshire region is like. He is well connected and actively involved in the community.
Greg is communicative, thorough, and detail-oriented, and will be alongside you every step of the way in finding the home that you desire.

Q&A
What made you want to be a Realtor?
Having a place to call home is an essential component in enjoying life. I enjoy helping people and feel what better way to help than finding the home that fits an individual's lifestyle.
What made you choose RE/MAX Innovative Properties?
I chose RE/MAX Innovative Properties for its outstanding reputation in customer satisfaction; as well as its location in Southern New Hampshire where I have lived my entire life. I was a resident of Derry during my formative years and raised a family in Londonderry.
If you are interested in learning more about advancing, or even starting your real estate career, be sure to check out our careers site. It is full of helpful information about what it means to be a RE/MAX agent and how it can help you achieve your real estate goals.
You can also feel free to email us at any time at
Info@InnovativeSells.com