In our "State of The New Hampshire Real Estate Market" series, we take a look at some of the latest trends and statistics to give you a better idea of how the NH market is performing

.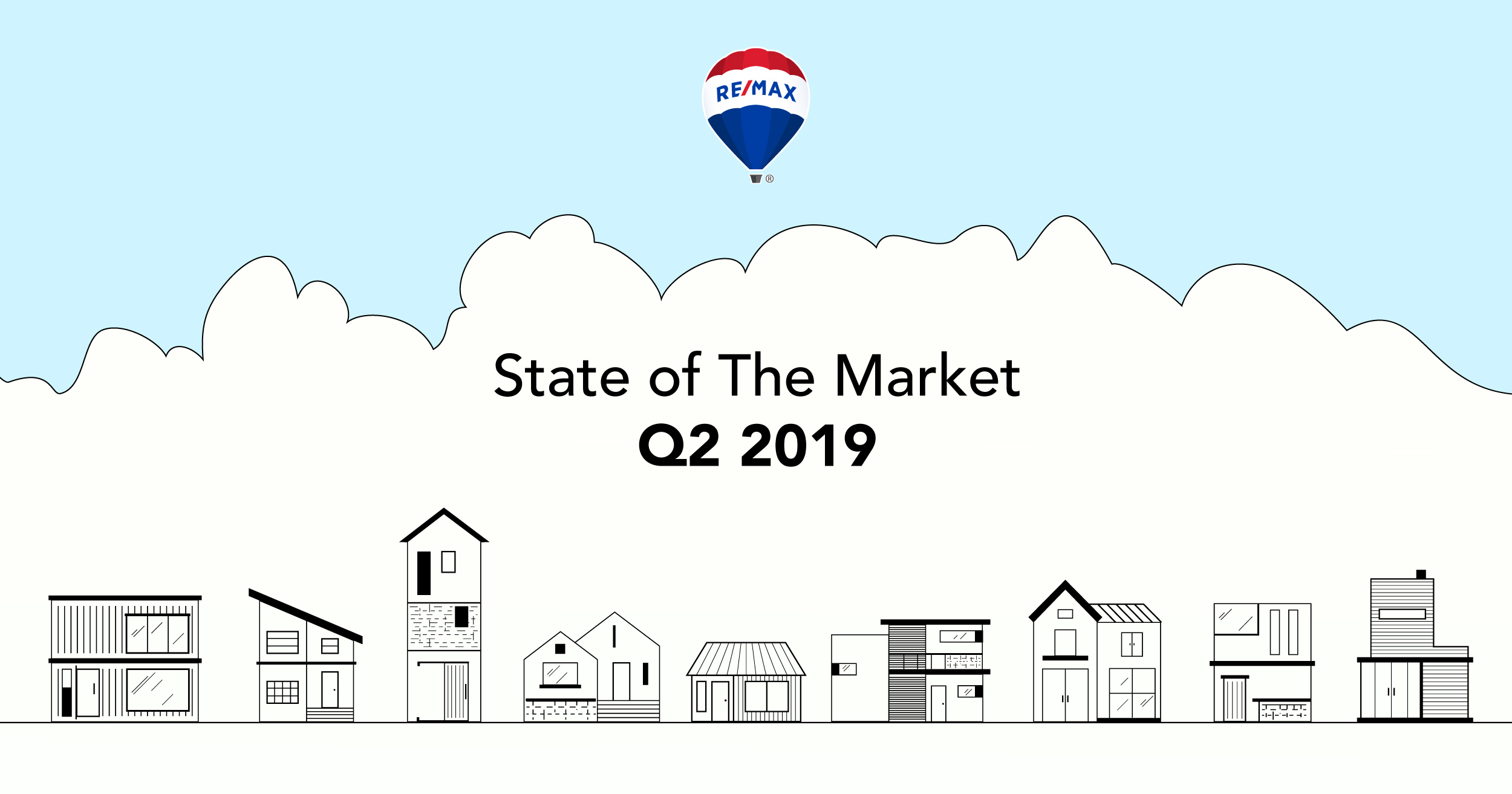 With six months down and Quarter Two in the rearview, 2019 is already producing one of the highest-grossing real estate markets in New Hampshire history. In this article, we'll talk about NH single-family home prices, and compare them with some historical data to get a better understanding of how the local real estate market is performing. We will also examine inventory and sale trends to help determine the driving factors of the current state of the real estate market.
Q2 Saw Record Sale Prices, But is The NH Market Slowing?
The median single-family home price in New Hampshire for Quarter Two 2019 hit a staggering $305,000, up 5.2% from Quarter Two of 2018. Moreover, even with a declining number of sales to the tune of 3.6%, Q2 2019 still saw a 2% increase in gross sales volume when compared to 2018, totaling $1.64B in sales. Not only is that a record, but it comes on the heels of a record-setting Q1, altogether producing the highest-grossing start to any year ever in New Hampshire history, with $2.5B in total sales through the first six months of 2019.


Now to suggest that it may be possible that that the market might actually be slowing, despite this unprecedented first half of the year, may sound crazy, but let's take a look at our predictions from our previous article to better test this theory. In our "State of The New Hampshire Real Estate Market – Q1 2019," we noted that in the previous two years, home prices had risen a consistent amount from Q1 to Q2, raising 11.2% in 2017 and 11.5% 2018. We determined that based on the data provided, we could estimate around an 11.3% increase in home sale prices between Q1 and Q2 of 2019.
So, what actually happened? Home prices increased just under 9% from Q1 to Q2, just over 2% under our estimate. You might be saying, well 2% is not that big of a difference, but that would be around $32M more in sales than Q2 produced.

So, what does it mean? Well, it could point towards a potential peak to this incredible sale price climb we have been experiencing over the past few years, or since new inventory has declined, we may be seeing the more idle listings go through price reductions, driving prices down. Either way, units sold are down again, and unless we have an unlimited supply of home buyers, we will eventually have an ebb to this flow.
A Closer Look at New Hampshire Home Inventory
It seems like we have been reporting on a declining quantity of home sales via our monthly market updates for a few years now. Since 2017, New Hampshire home sales and new inventory have been on a slow and steady decline, with the inventory that is hitting the market going under contract in just 53 days on average in Q2, which is 15 days faster than in 2017.

It is important to note that even with declining sales and inventory, each of the last three years (2016-2018) saw more units sold than any single year in New Hampshire history. To add to that, none of those years even rank in the top 7 for total listed homes. So, while yes, Q2 home sales continue to decline, we are coming off historic sales highs and below-average inventory levels.

What will be interesting to watch going forward is whether the declining inventory continues to outpace the declining closed sale numbers. So far in 2019, closed sales are down 3.1%, but new listings are down 6%. Couple that with the fact that pending sales in June spiked an incredible 14.7% compared to June 2018, may indicate that there are still buyers on the hunt and July closings might trend higher than we have observed so far this year.

Applying Historical Data to The Future Real Estate Market
Like in our Quarter 1 article, let's attempt to use some historical data and see if we can get an idea on how Quarter 3 might play out. As mentioned earlier, we saw a slowing in sales price increase compared to previous trends, so we will attempt to adjust our estimates to accommodate the new data.
First, let's take a look at the median price change from Q2 to Q3 in both 2017 and 2018.
In 2017 home prices decreased by .95% from $272,500 to $269,900
In 2018 home prices increased by .03% from $289,900 to $290,000
As you can see, home prices remained relatively constant from Q2 to Q3 in the previous two years. Combine this data with our look a Q1 to Q2 from our last article, and it paints a picture of two years with relatively similar trajectories. Knowing that 2019 deviated by just around 2% from the 2017 and 2018 projections, we will say that will also remain consistent, and predict that Q3 median prices will fall to $299,000.
What we can say for sure is that records are being set once again in New Hampshire, as home sellers continue you to command premium prices for their properties.

We hope this article gave you a little insight into the New Hampshire real estate market. If you would like to stay up to date on current trends and statistics, be sure to like us on Facebook or follow us on Twitter.
Search Homes
Find An Agent
Contact Us
Resources
NEREN MLS
NHAR Monthly Market Data