We are proud to announce the addition of Frank Vinciguerra to the RE/MAX Innovative Properties team.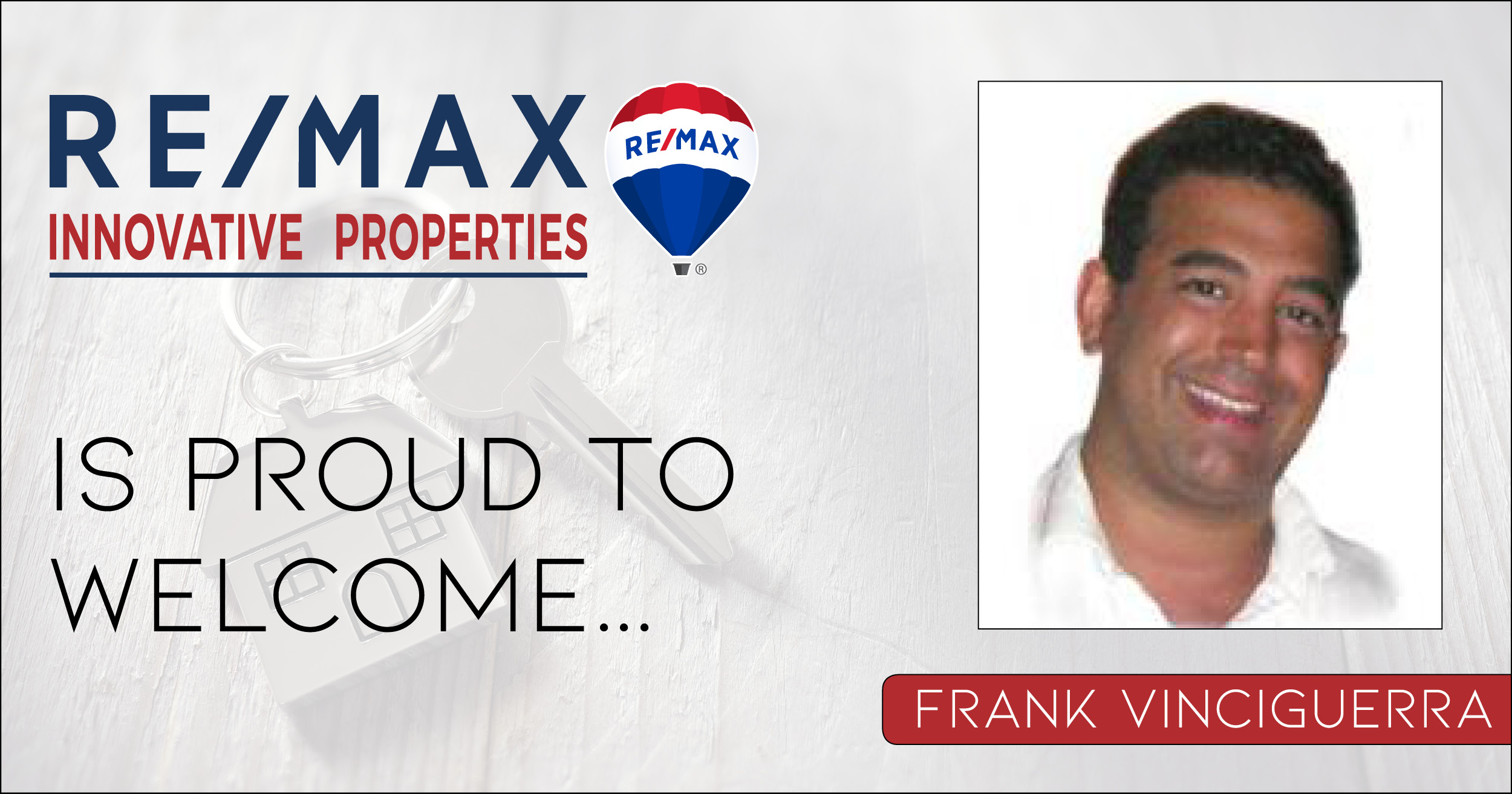 Londonderry, NH, 10/16/2019 – Frank Vinciguerra will be joining us as an agent at our Londonderry office. We are very happy to have him join the team and look forward to helping him grow his career in real estate.

About Frank –
I have held a Massachusetts Real Estate Salesperson's License since 1985 although I have listed and sold only a few properties. I recently became a New Hampshire Real Estate Salesperson within the last 2 years. I own an advertising agency and video production facility called STATE OF THE ART PRODUCTIONS, LLC and produced THE REAL ESTATE SHOW which aired for over 22 years on WLVI 56, NEW ENGLAND CABLE NEWS, WCVB Channel 5, WNDS TV 50, as well as other broadcast television stations in New Hampshire and Connecticut. I produced several other real estate related television programs for the Builders and Remodelers Association of Greater Boston and the New Hampshire Home Builders Association as well as a series of medical and general business television programs. I also produce 15, 30, 60 and 90-second long television commercials and place them on WMUR 9, WCVB 5, WBZ 4, WHDH 7, WBTS 10, NEW ENGLAND CABLE NEWS and cable television stations including HGTV, THE HISTORY CHANNEL, THE DISCOVERY CHANNEL as well as some national broadcast television stations. I also produce instructional and marketing videos and interviews for websites and social media.

Q&A-

What made you want to be a Realtor?
I like the challenge of marketing homes and generating Buyers.
What made you choose REMAX Innovative Properties?
I chose REMAX because I believe the best of the best agents, training and support are offered with REMAX. I choose Innovative Properties because I advertised several new home communities for Chris DeRosa in the past and it was a very positive relationship and when I found out he was involved with REMAX I knew he would only be involved with the best agency – so joined with him.
What food would you like to try but have not had the opportunity to?
Duck
If you could go anywhere in the world on vacation – where would you want to go?
Italy, France, Germany, Spain, Portugal, Croatia. I like visiting castles and medieval towns and have seen a few over the last few years.

If you are interested in learning more about advancing, or even starting your real estate career, be sure to check out our careers site. It is full of helpful information about what it means to be a RE/MAX agent, and how it can help you achieve your real estate goals.
You can also feel free to email us at any time at
Info@InnovativeSells.com